Children starting Secondary School this September were born the year the first iPhone was released.
NEWS
Pupils Put their Mobiles to Good Use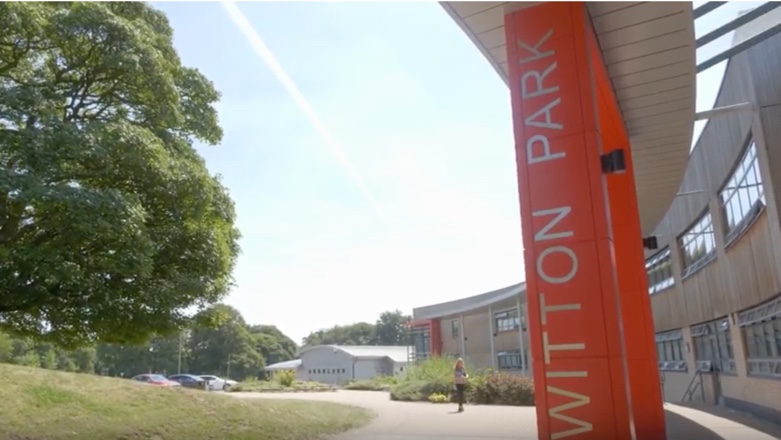 Children starting Secondary School this September were born the year the first iPhone was released.  Eleven years on and 83% own a smartphone, using them for 2.58 hours every day on average and it's the device they would miss the most. Yet whilst prolific on snapchat, young people's understanding and knowledge of potentially helpful features such as health and well-being apps is very low, with usage at 27%.
With one in three children entering Secondary School obese and mental health problems amongst school age children rising, NHS and Council services across Lancashire and Cumbria are working together to harness the prevalence of mobiles for good and to creatively engage young people in managing their own health.
Healthier Lancashire and South Cumbria has rolled out an education programme, Digital Healthy Schools, for more than one thousand pupils in twenty secondary schools across the region. Through assemblies and hands-on workshops, pupils are encouraged to learn more about health conditions whilst exploring the topic of app development and app reviews in PHSE and science lessons.
Vitally, with no regulation in Apple or Google app stores, pupils were given advice on what to look for in an app around safety, data security and clinical effectiveness.  They also had access to an app comparison site, which features apps evaluated against 150 criteria and suitable for children.
The programme was devised and run by ORCHA, which is a leading health app evaluation and advisor organisation, home to the world's biggest health app comparison site, and part of NHS England's National Innovation Accelerator Programme.
Since the start of the programme in February 2018, pupils have discovered and downloaded more than 88 different apps onto their phones and 50% of pupils who participated now use a health app.  Pupils have reported changing a range of behaviours, from swapping car journeys to walking, drinking more water and going to bed earlier.
Between February and May the top five most downloaded apps were:
Lincus companion – Allows you to track a number of complex health conditions as well as tracking general day to day wellbeing.
Fitbit – the well-known activity tracker.
Sleepio – designed to teach you how to overcome even long term poor sleep without pills or potions.
Best-You – An app that allows a user to self-manage, this may be of illness such as Asthma or it may be managing lifestyle habits.
My Health UK – connecting pupils with primary care services, allowing users to book appointments or access their health records.
One of the schools running the programme is Witton Park Academy in Blackburn.  With more than 1,000 pupils aged 11 to 16, the academy's vision is to make every pupil a success in all aspects of their life, which includes their health.  Commenting on the programme, Mr Archer commented: "Using apps is second nature to young people, they embraced the programme immediately.  It created conversation and enabled technology's positive role to shine through.  Pupils have actively used apps to adopt changes to their lifestyles, particularly around diet and exercise – although one pupil even found an app to better treat his mum's eczema! It's great to see them taking responsibility for their own health."
Liz Ashall-Payne, CEO ORCHA and current NIA Fellow said: "On average it takes ten years between a child with a long term condition experiencing a symptom and actually asking for help.  Apps are a safe way to learn more about your own health and can form part of a wider solution to cut this time. By increasing children's knowledge in this area, they will be able to safely engage with these valuable tools."
Dr Amanda Thornton, Digital Health Clinical Lead for Healthier Lancashire and South Cumbria and commissioner of the programme confirmed her delight at its success. She said: "it's important to keep children safe online, but also important to encourage them to keep well – and use digital tools to help them do so. ORCHA has prompted some great conversations in schools and helped enforce the message that we want to empower every person to feel confident and capable of making informed decisions about their health behaviours, and to understand the health consequences of those decisions. It's all of our responsibility to take an active role in looking after our own health, and the job of health and care services to work together to make this as easy as possible. "
To find out about the work of Healthier Lancashire and South Cumbria, visit: www.healthierlsc.co.uk
Notes for editors:
Healthier Lancashire and South Cumbria has recently launched the 'Our Digital Future' Strategy. This outlines a number of shared principles for developing digital solutions between partner organisations – including hospital trusts, NHS organisations and Local Authorities. These principles include:
We will create digital solutions with the people who will be using them
We will judge our progress against this digital strategy from the public's perspective
We will create an environment that empowers our frontline
We will use data to prevent, predict and respond to ill-health
We will work together to reduce complexity in order to improve quality and safety
We will engage with academia, industry and others to accelerate innovation
The strategy covers five inter-connected themes to improve our health and care which are:
Empowering the person
Supporting the frontline
Integrating services
Managing the system more effectively
Creating the future
To download a copy of the strategy and for all the latest digital health news for Lancashire and South Cumbria, visit https://healthierlsc.co.uk/digitalfuture
Founded by NHS clinicians, ORCHA is the world's leading digital health evaluation and distribution organisation. We provide services to national health bodies across three continents, including the NHS in 50% of UK regions, delivering national accreditation frameworks, bespoke Digital Health Libraries, and professional recommendation tools, specific to the needs of our clients. ORCHA's unique Review Engine assesses digital health solutions against more than 300 measures across Clinical/Professional Assurance, Data & Privacy, and Usability & Accessibility, plus additional criteria depending on needs.
Discover how our services, including Reviews, Digital Health Libraries, and market intelligence reports, can work for your specific needs.
Your Health and Care App Library
Search ORCHA's App Library, featuring thousands of independent app reviews across a broad spectrum of health conditions. Every app is evaluated against more than 300 measures across Clinical/Professional Assurance, Data & Privacy, and Usability & Accessibility, making it easy for you to find the best apps for your needs.