What impact has digital health had on students?
News
5 minutes with… Ms Claire Parkinson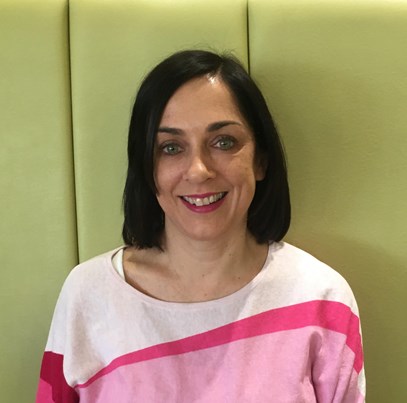 We spoke to Ms Claire Parkinson, Associate Assistant Headteacher at Ashton Community Science College, about how her school has found the Digital Healthy School programme, how the school helps pupils with mental health, and the impact of digital health on students.
How easy is it to run the Digital Healthy Schools programme?
The DHS programme is very easy to use as it provides free lesson plans, learning resources and interactive tools that are easy to understand and implement.
How does the DHS programme fit with the curriculum?
Although it fits the PSHE curriculum and I understand others use it for this, we already cover similar, complementary topics in PSHE. Instead, Heads of Year and safeguarding officers use it to recommend apps when dealing with individual students, and all students are able to peruse the DHS App Library and ask to be sent a recommendation.
What areas of mental health do you see arising amongst pupils? What are the big problems?
Some of the biggest problem areas are self-harming – mainly cutting – and also not eating. DHS has been really useful here as the App Library has mental health apps in these areas, that have been reviewed for their safety and quality.
What changes have there been to the PSHE curriculum? What challenges have these caused and how have any difficulties been overcome?
Our main problem has been trying to meet the requirements of the PSHE curriculum as students only have 1 hour per week in KS3 and 20 hours over Key Stage 4. We've overcome some of these difficulties by showing students how to access and use safe health apps, so they are learning how to self-manage their wellbeing with trusted resources.
How are you managing pupils bringing phones into school?
Students can bring their mobile phones into school but they must be turned off. If they go off in a lesson they are removed and sent to the office. The student can collect it at the end of the day but on the 3rd time their parent needs to collect it. We're aware that many students have mobile phones, so we teach the students to use them responsibly and appropriately.
Have you seen any good results from health and care apps? Do students engage with the apps? How have apps helped? Are any specific apps of interest?
I have seven Year 10 students in a 'mental health and Emotional well-being' group who have trialled some of the apps and then blogged about it. This was a great way of getting the students to evaluate how health and care apps can help their mental and physical wellbeing. For example, a student using mental health app Headspace found that the app 'is brilliant to use when you struggle to sleep due to stress or anxiety' and 'helped me to rest when it came to tests.'
Founded by NHS clinicians, ORCHA is the world's leading digital health evaluation and distribution organisation. We provide services to national health bodies across three continents, including the NHS in 50% of UK regions, delivering national accreditation frameworks, bespoke Digital Health Libraries, and professional recommendation tools, specific to the needs of our clients. ORCHA's unique Review Engine assesses digital health solutions against more than 300 measures across Clinical/Professional Assurance, Data & Privacy, and Usability & Accessibility, plus additional criteria depending on needs.
Discover how our services, including Reviews, Digital Health Libraries, and market intelligence reports, can work for your specific needs.
Your Health and Care App Library
Search ORCHA's App Library, featuring thousands of independent app reviews across a broad spectrum of health conditions. Every app is evaluated against more than 300 measures across Clinical/Professional Assurance, Data & Privacy, and Usability & Accessibility, making it easy for you to find the best apps for your needs.