Get the activation, adoption and digital transformation you want.
Co-developed with health and care professionals and built to meet your organization's standards, the Digital Health Formulary is a platform for professionals to find and send quality-checked digital health apps and products to patients and service users. 
For digital health products to truly have the power to revolutionize healthcare, we need to be just as responsible with them as we are with any other aspect of treatment. The Formulary provides a system to help healthcare professionals make safe and confident decisions about digital health technologies.
A patient is 70% more likely to use an app when it is recommended by a health or care professional. Building in digital health recommendation to patient care pathways offers an additional way to empower patients to engage with their health.
An ORCHA Digital Health Formulary gives healthcare professionals a single source where they can find and confidently send quality-assured digital health technology electronically to patients and service users, together with the training and tracking needed for governance.
The digital health products and apps listed within the Digital Health Formulary are curated by your organization's criteria, informed by ORCHA assessments.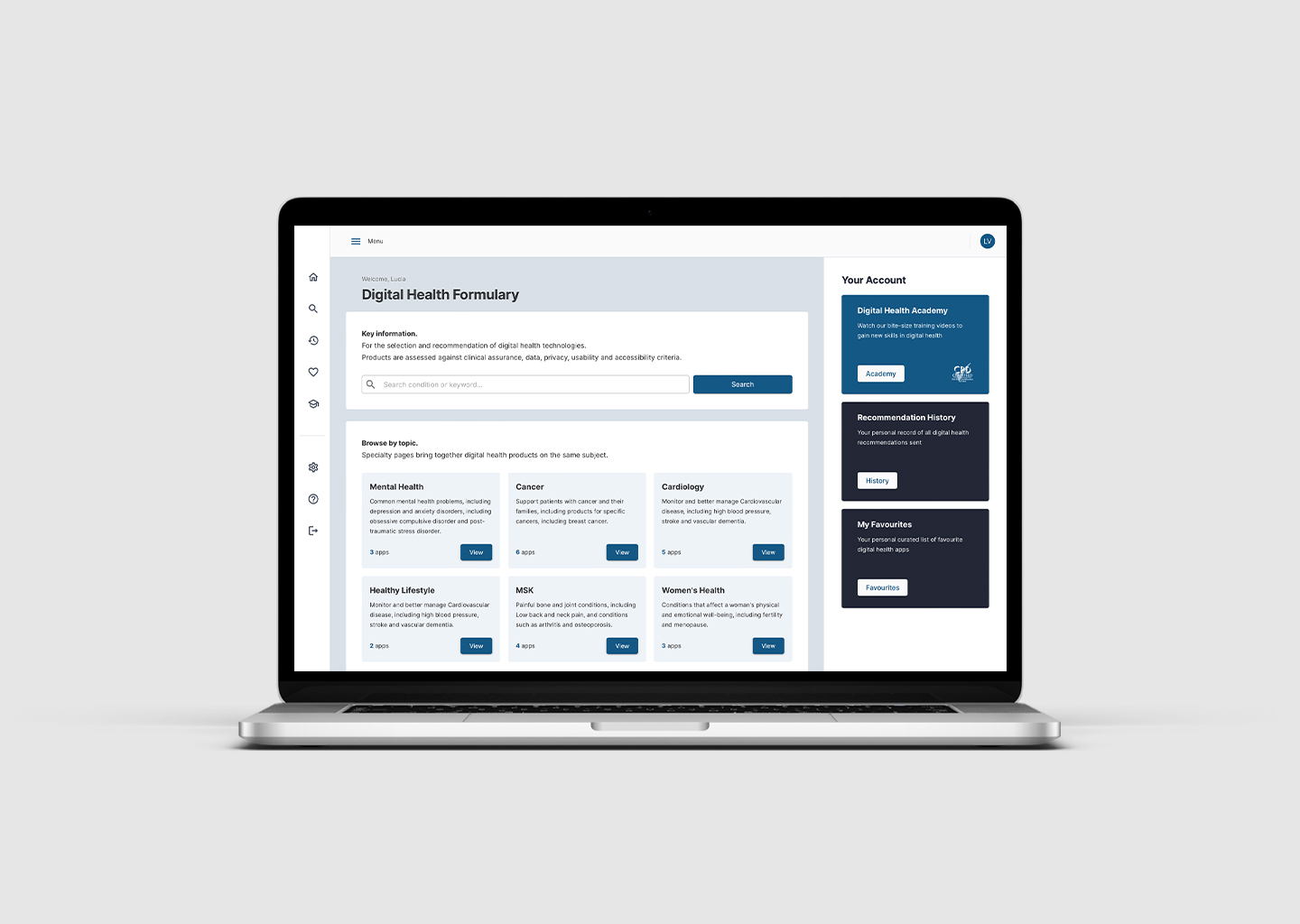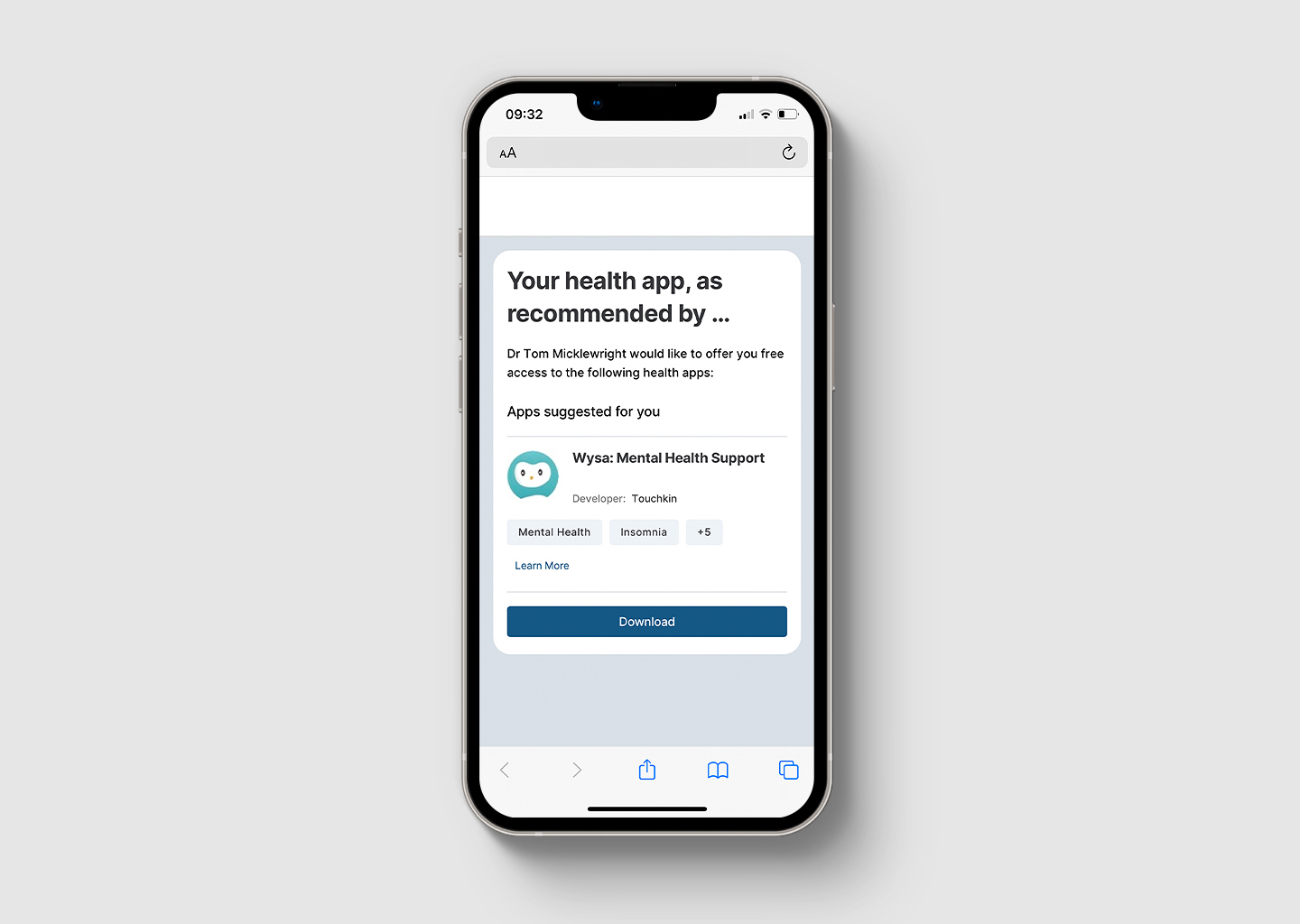 Governance
The Digital Health Formulary allows healthcare professionals to send a text or email with a direct link to the recommended app, and check to see if they have downloaded it.
This gives peace of mind, and the tracking needed for governance and risk management.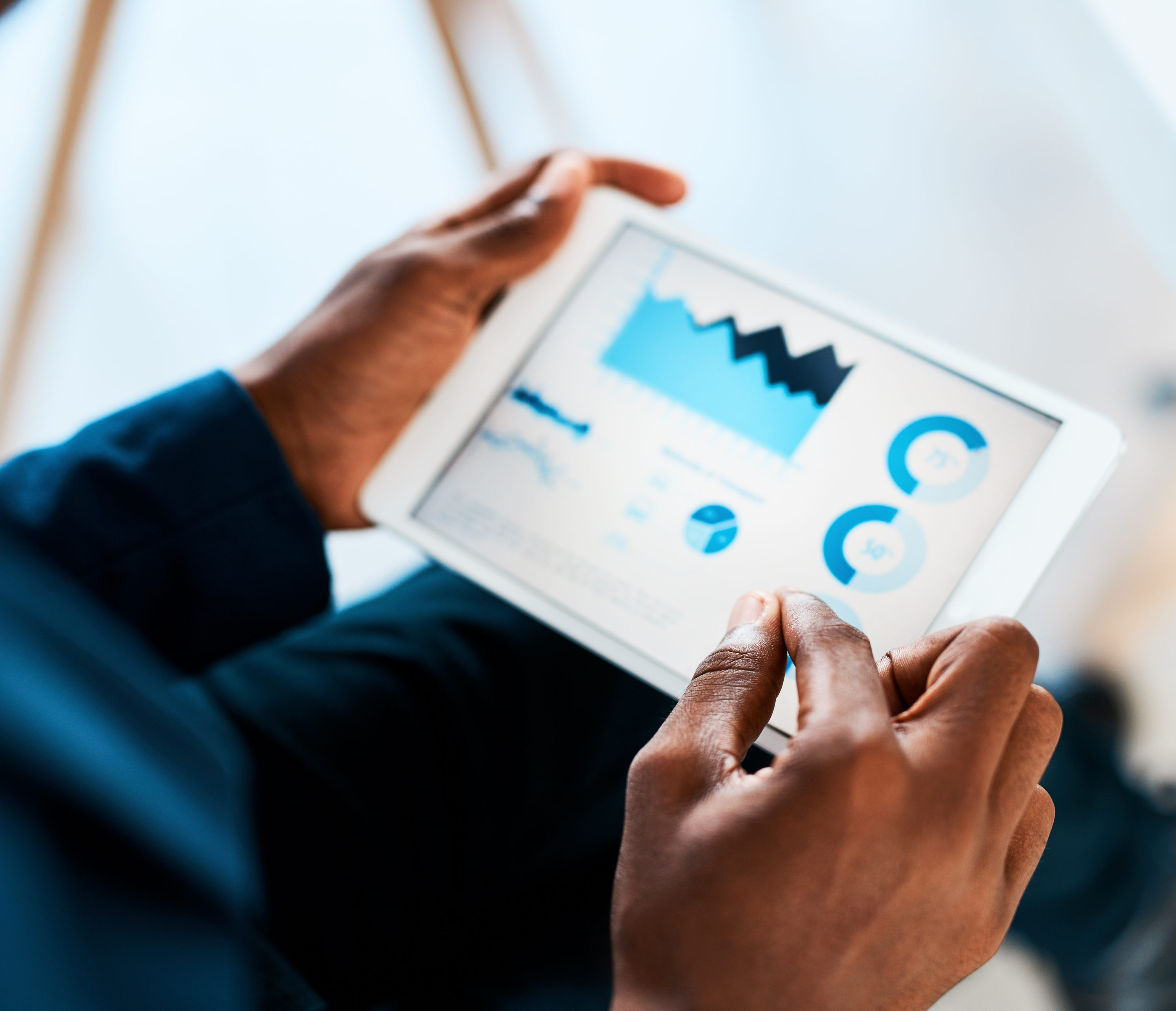 Your data and reporting
Get access to data insights to see which apps your patients are using, and identify any unmet health needs that could be supported through recommending digital health.
You can use this data to adjust your Formulary, adding new collections and categories of digital health technologies.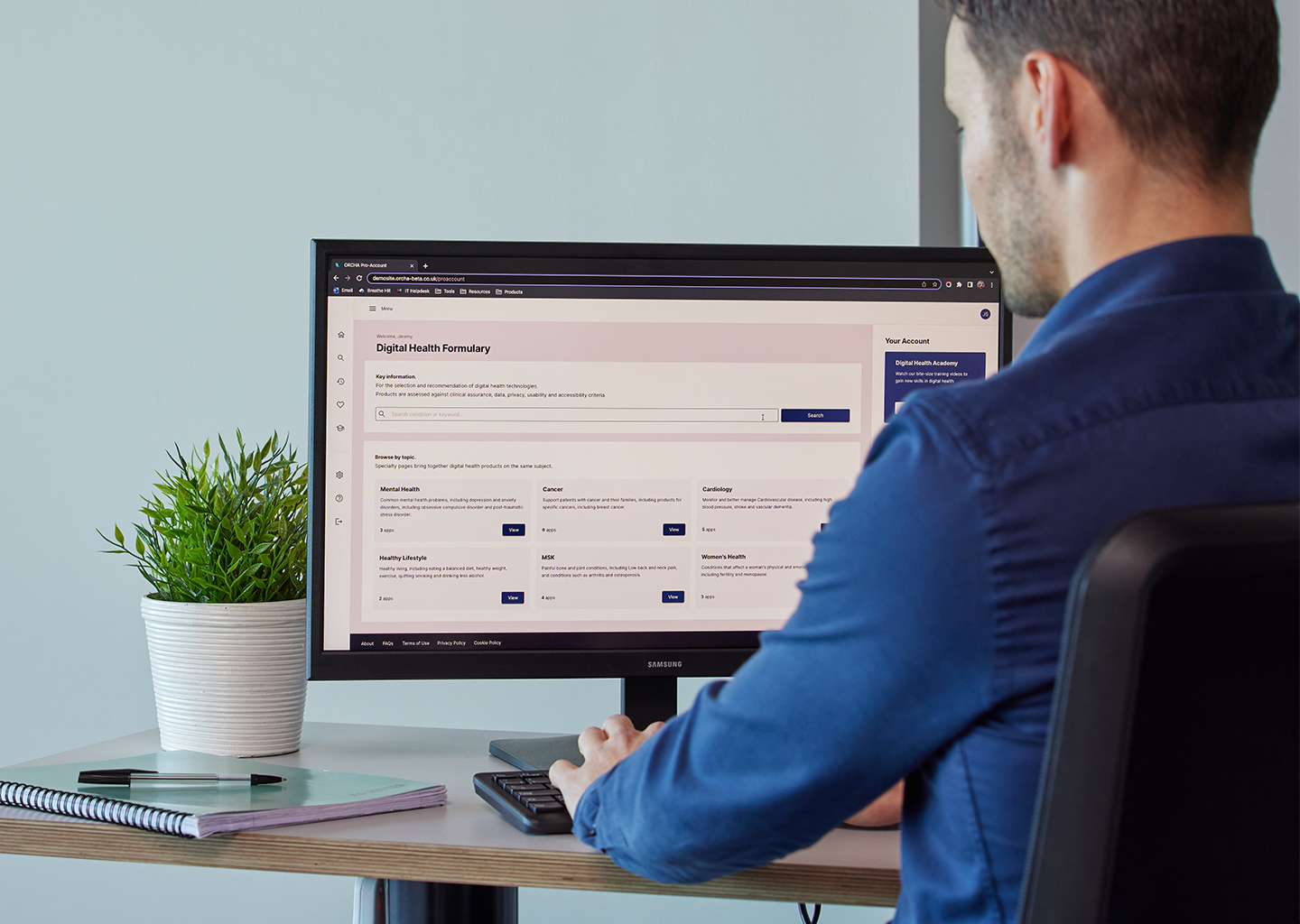 Integrations
The Formulary can be integrated with EPIC and Cerner, accessed through the dashboard to help professionals recommend digital health products to patients at the same time as prescribing medicines or other complementary treatments.
Professionals do not need to leave the electronic patient record (EPR) to recommend an app. Our system can automatically log them in using secure single sign on (SSO).
What is a Digital Health Formulary?

A Digital Health Formulary is a collection of digital health products, or apps, that your organization has chosen. They will have agreed that you can recommend them to patients and people who use your services.

Only digital health products that pass assessments, and continue to pass them each year, will be available on the Digital Health Formulary.

With a Digital Health Formulary, you can send out text messages or emails to recommend digital health products, such as apps, to individual people who use your services, and keep track of everything you recommend. You can also create favorite lists of your most recommended apps.

How can I access a Digital Health Formulary?

You can access a Digital Health Formulary through our ORCHA platform or we can integrate it into certain software. We will customize the Digital Heath Formulary based on which digital health products, or apps, your organization would like you to recommend.

How much does a Digital Health Formulary cost?
News
American Telemedicine Association Partners with ORCHA to Launch US Digital Health Framework
The American Telemedicine Association worked with ORCHA in the development of the new US Digital Health Assessment Framework to enable healthcare providers, insurers, and employers to give patients access to safe and effective health apps.
ORCHA's world-leading assessment technology allows healthcare organizations to assess thousands of apps against more than 350 safety measures, to build and manage a health app program.