Using digital health to strengthen relationships and build trust
Assess and deploy your digital health tools to better guide and educate patients
Learn how
Digital health transformation for pharmaceutical companies
How do you assess your digital health products?
With the convergence of digital and pharmacotherapy, the opportunity for the life sciences industry to provide digital health products is clear. From patient support programs to digital therapeutics, ORCHA offers new ways to increase drug adherence, educate and build relationships with patients, and maintain trust.
Just as with drug development, it is essential that products are built based on research and insights, are tested for compliance with standards, and are placed on the systems that enable healthcare professional distribution.
ORCHA is the world's largest source of digital health compliance, giving pharma brands access to insight, assessment and digital health academy services to ensure success from development and market access, through to late-stage and beyond.
We now offer this for the Digital Health Assessment Framework.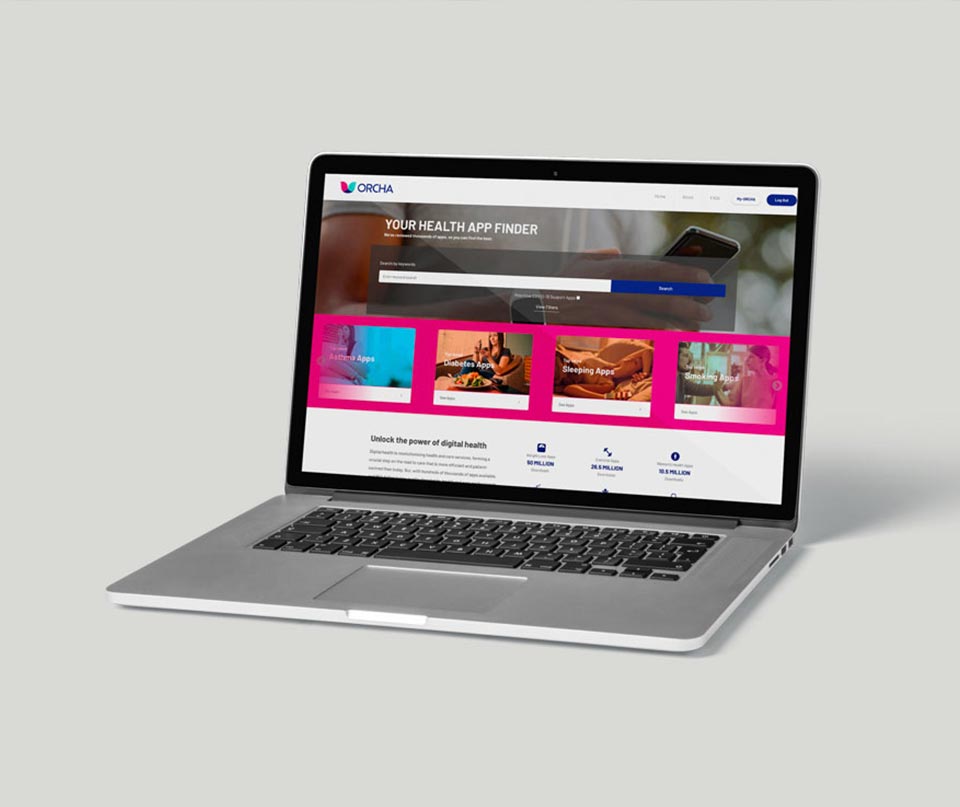 Health App Libraries
Our curated Digital Health Libraries empower patients to take an active role in their health and wellbeing, improving health outcomes and reducing costs.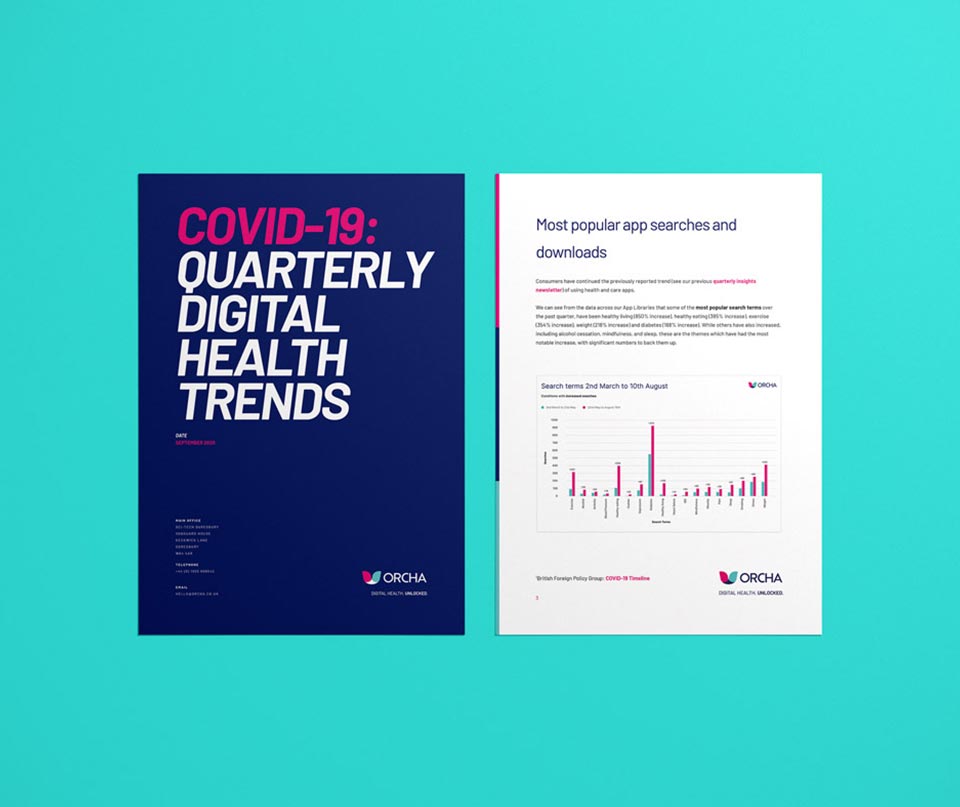 Digital Health Insights
ORCHA provides a unique data and insights service for wide ranging business requirements. Services include marketplace reports, ROI models, digital health usage trends analysis, behaviour change research, focus groups, benchmarking, and competitor analysis.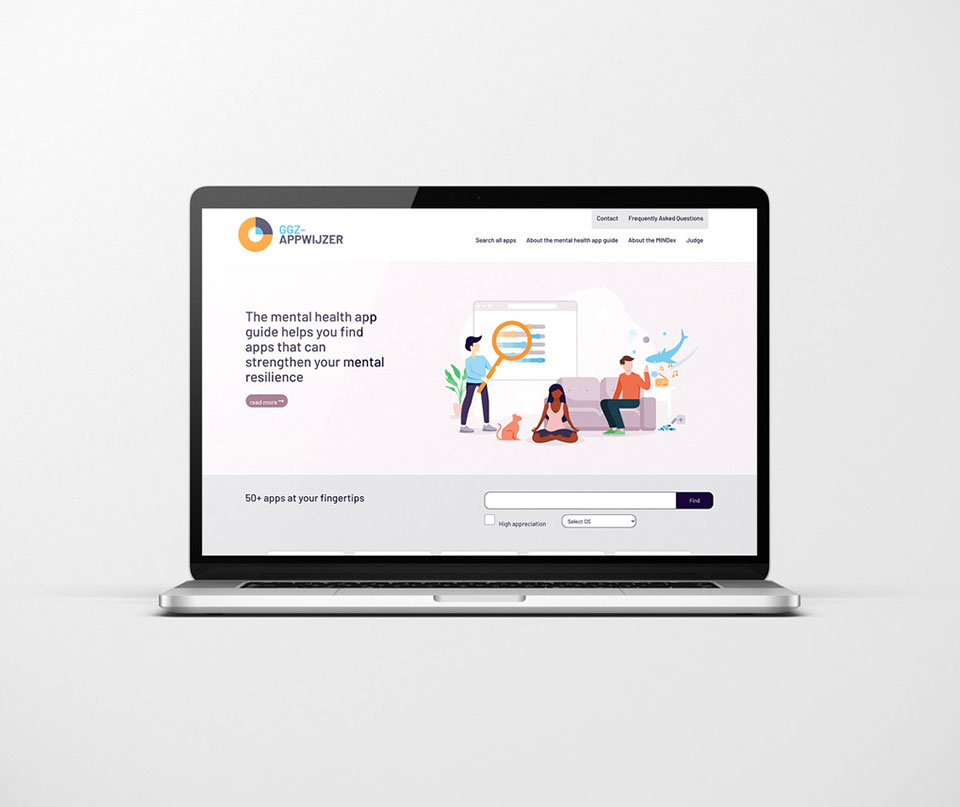 Reviews and Accreditations
Our intelligent digital health platform and specialist team provide the independent validation needed to build trust for your products.
ORCHA checks against all major international standards. The majority of digital health products fail to meet quality thresholds.
Combining 262,000 digital health products with 17,000 assessments, containing 350+ measures, gives millions of data points and rich insights.
Health providers around the world choose to partner with ORCHA to safely access the opportunities digital health offers.
The majority of healthcare professionals want to use digital, but first want evidence its safe.
Fill in our form to download our brochure for Pharma, and learn:
How to provide assurance that your digital health products are safe to recommend to patients
How our business intelligence services can save you time and resources
How our streamlined service for US accreditation identifies a digital health product's compliance.
Oops! We could not locate your form.
ORCHA partners with Boehringer Ingelheim UK & Ireland
"Supporting the health and care workforce is a critical priority and the ORCHA Digital Health Academy is a unique and much-needed resource that will enable primary and secondary care professionals to be confident in all things digital, keeping pace with a fast-changing and increasingly technology-focused healthcare environment."
–

Uday Bose, Managing Director and Head of H

uman Pharma at Boehringer Ingelheim UK & Ireland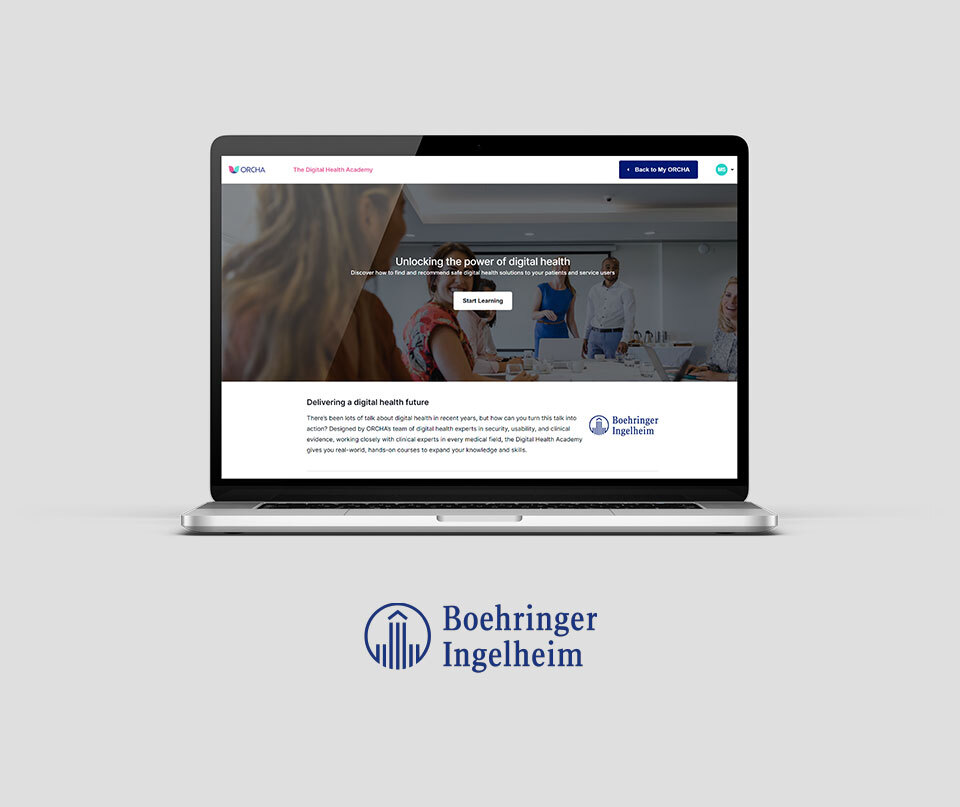 Oops! We could not locate your form.