Digital health market insights
Make informed digital health product decisions
Digital health is engineering the next medical revolution. The digital health technology you introduce can have the power to change lives for the better.
But how can you ensure your digital health product decisions continuously meet standards and regulations?
We give you unique insight into the quality of health apps and their compliance to market regulations and health system commissioning requirements. This can help you make informed product, partnership, and vendor decisions.
Our market analysts interrogate the world's largest live digital health database.
With benchmark reports, marketplace reports and live data dashboards, our market insight services grant you a wide-ranging and in-depth understanding of the digital health technology landscape within a health condition area or scope of your choice.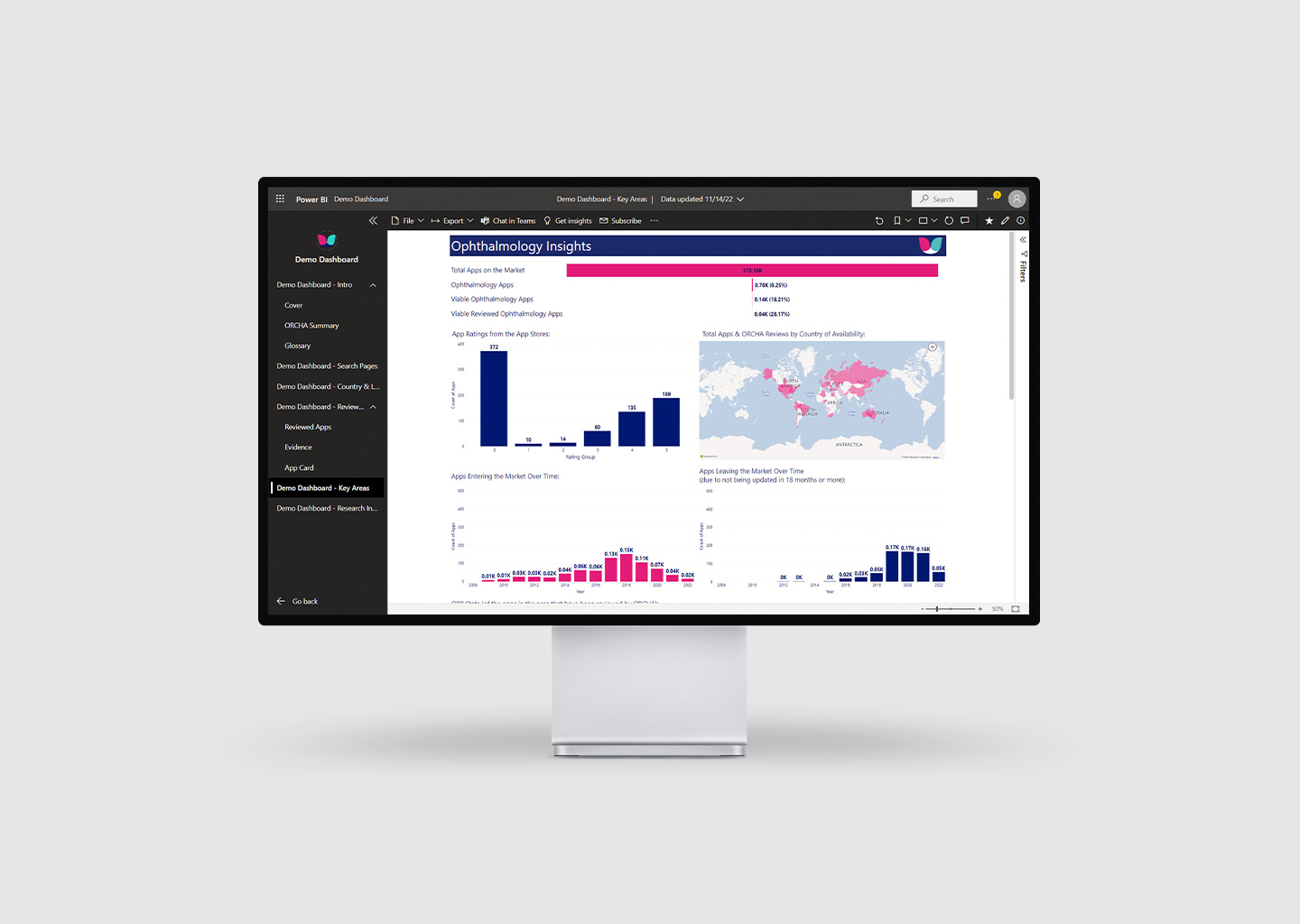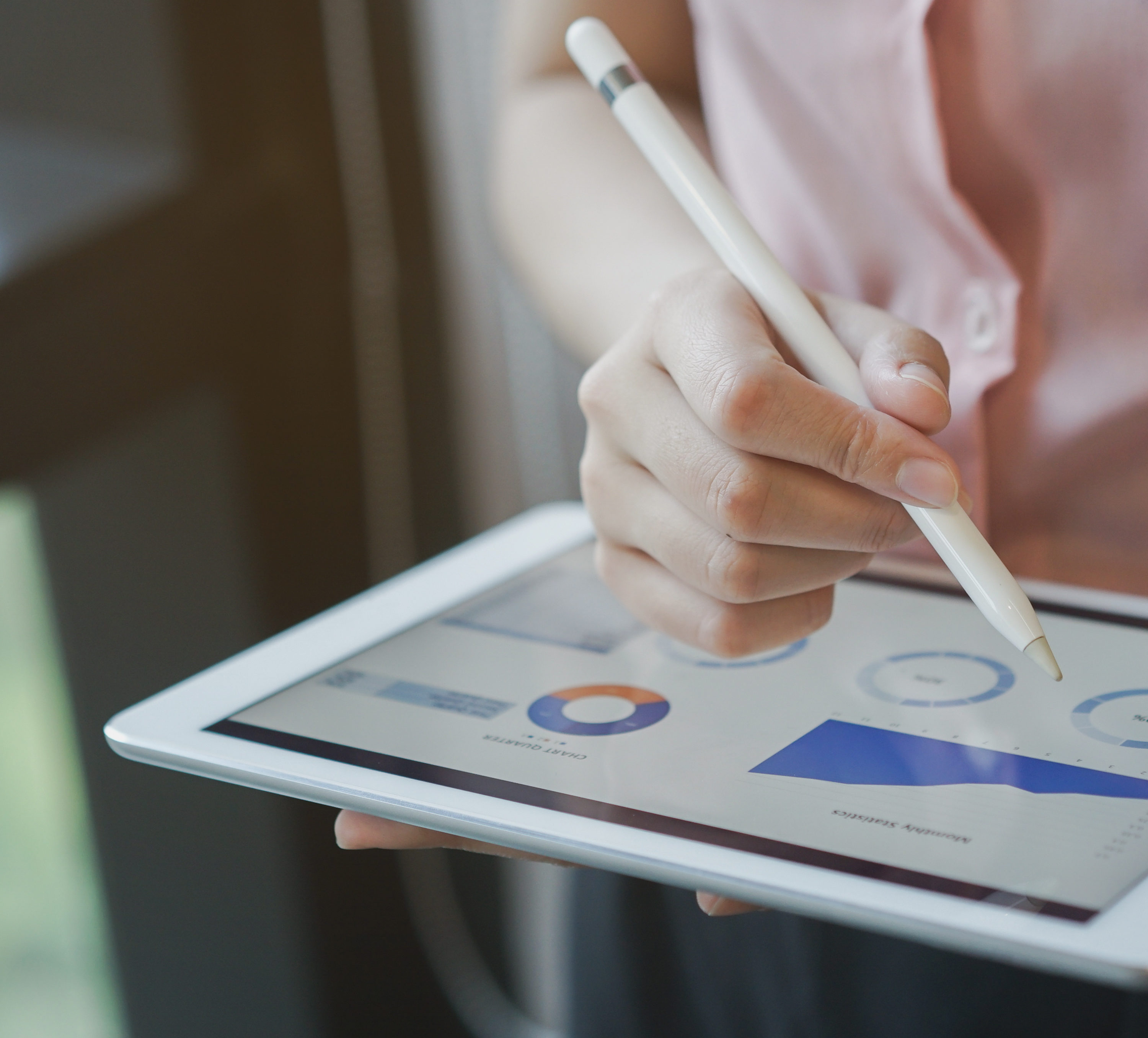 Benchmark reports
Understand how a product performs compared to the apps which the report benchmarks against.
Our benchmark reports allow you to understand where a digital health technology sits relative to other products assessed by ORCHA in the market it addresses. Pinpoint differentiators, areas for development or assure vendor decisions.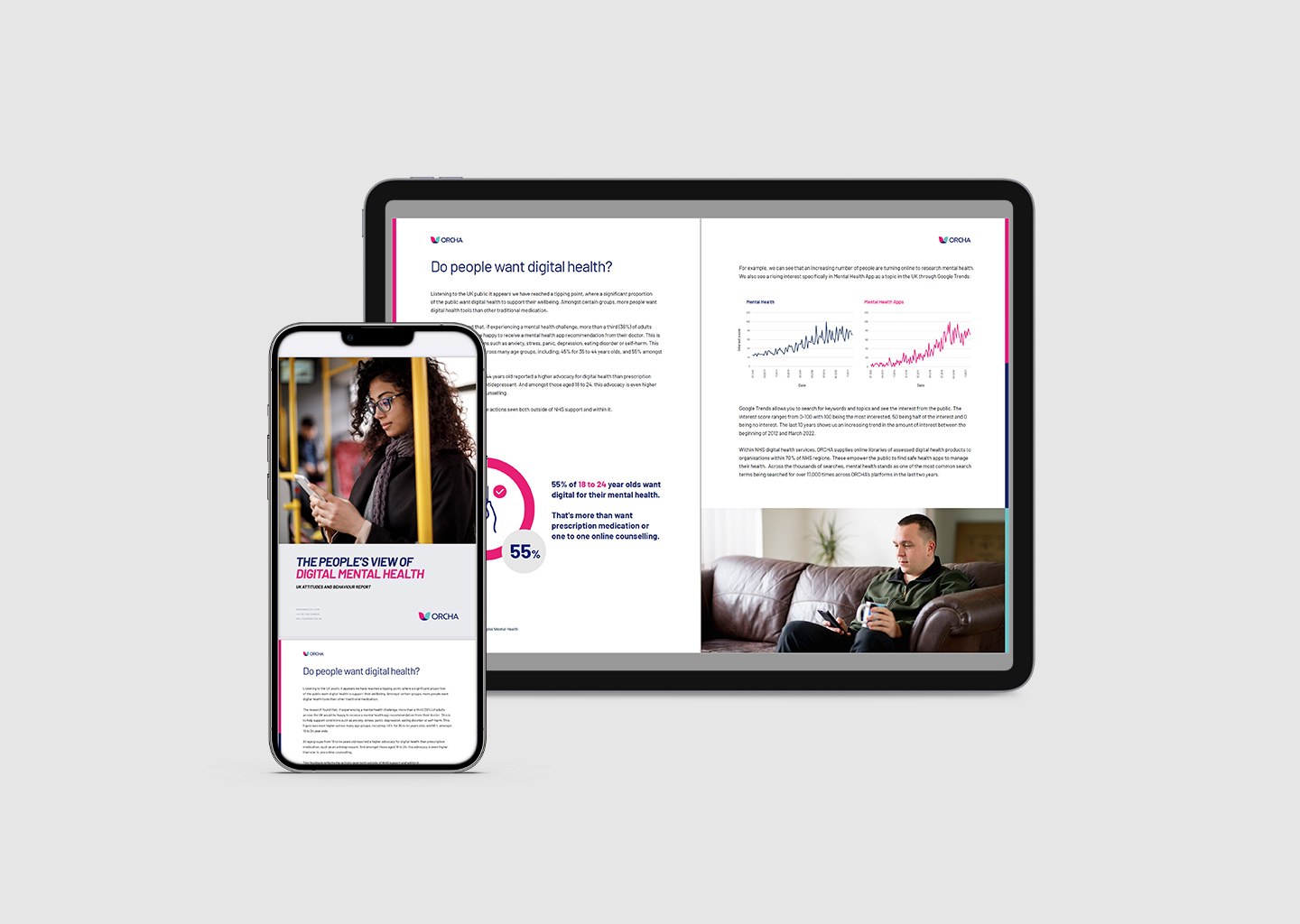 Marketplace reports
Discover the digital health market landscape and in-depth quality analysis insights, including details of the market's performance against key safety criteria and detailed compliance performance required by health systems.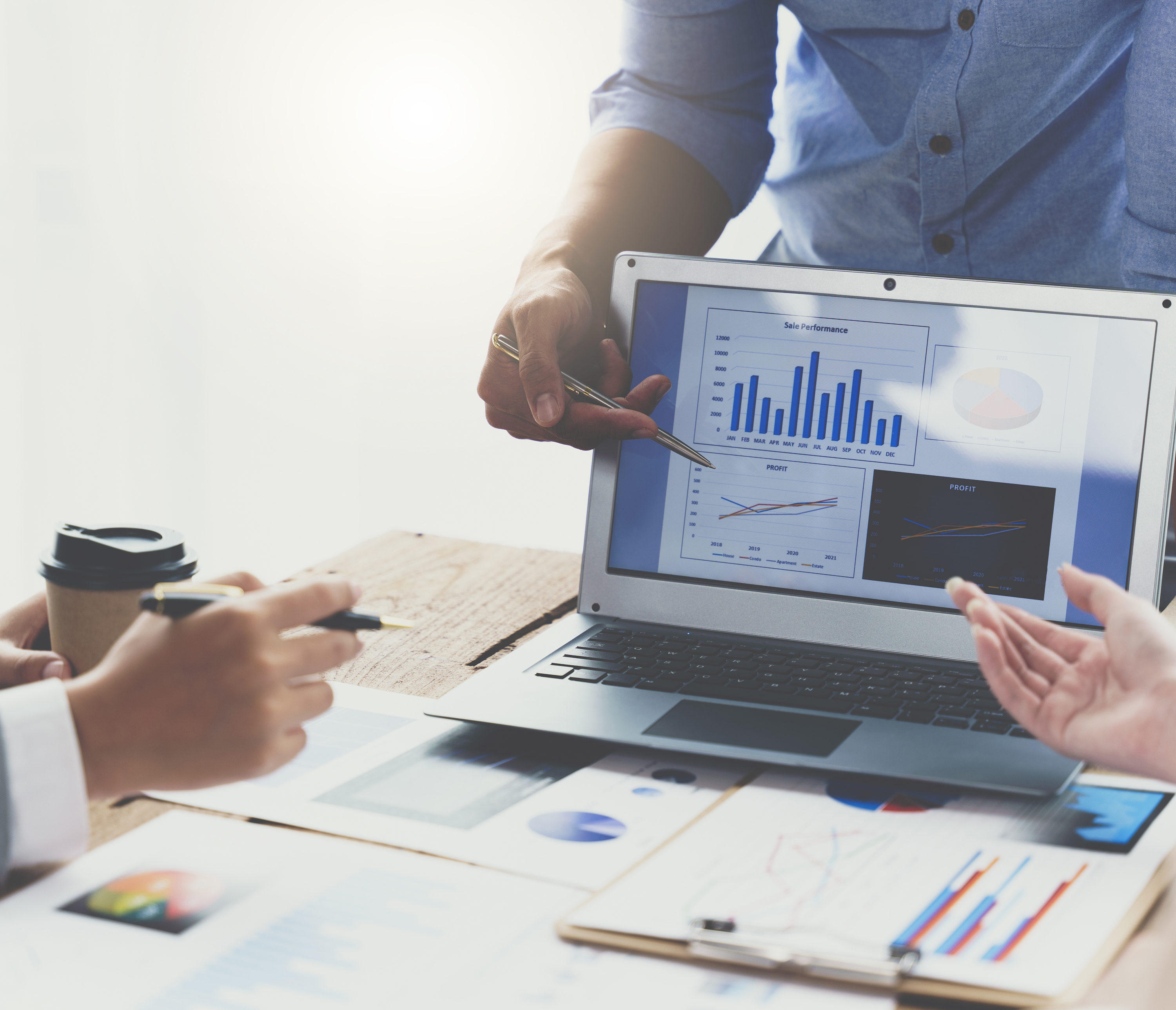 Data dashboards
Gain access to our live database of market data to enable you to create your own market understanding. View our database of 325,000 apps on the market and over 3,000 digital health products we have assessed, and 6 million data points from our assessments.
Access a whole range of information points not included in our marketplace reports – including country availability, languages availability and more.
What is your market intelligence service?

Our market intelligence service offers you a unique insight into the digital health product market you want to target. After assessing thousands of digital health products, such as apps, we can provide you with the data you need to make decisions about your digital health strategy.

How do you get your market insights?

Our research, data, and clinical teams at ORCHA work together to find the latest trends in the digital health product market and bring them together for you in a market insight report or a bespoke data insight dashboard.

How can I access your market intelligence services?
News
American Telemedicine Association Partners with ORCHA to Launch US Digital Health Framework
The American Telemedicine Association worked with ORCHA in the development of the new US digital health assessment framework to enable healthcare providers, insurers, and employers to give patients access to safe and effective health apps.
ORCHA's automated, intelligent review engine allows healthcare organisations to assess thousands of apps against more than 350 measures, in order to build and manage a health app program.