News
Health apps for long COVID self-management: Report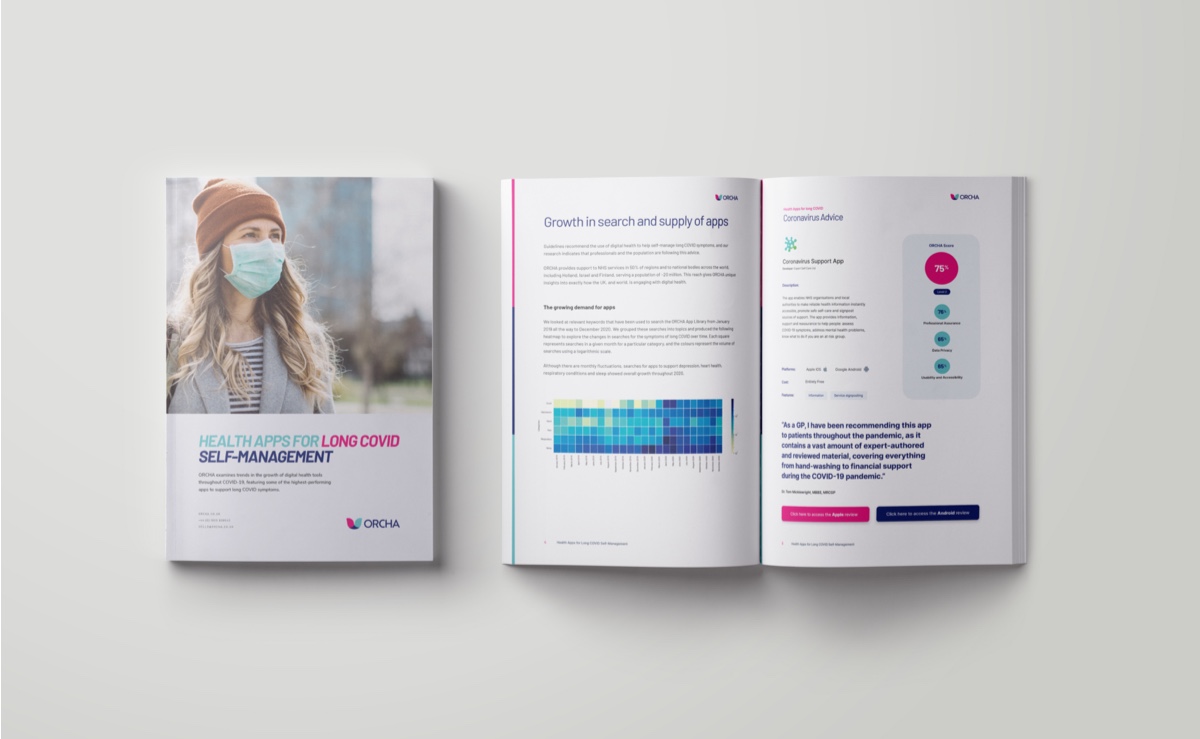 Amongst the 3.9 million confirmed COVID-19 cases in the UK to date, it is estimated that around one in five people experience symptoms that last for five weeks or longer, and one in ten have symptoms that last for twelve weeks or longer.
Termed long COVID, people report a myriad of symptoms including chronic fatigue, breathlessness, loss of sense of smell, depression and concentration difficulties. Already totalling an estimated 186,000 people, long COVID will bring mounting pressure on primary care services.
Within its COVID-19 rapid guideline for managing the long-term effects of COVID-19, NICE recommends health apps as part of giving advice and information on self-management.
Click on the PDF icon below to download the Long COVID Self-Management Report. Discover:
The impact of long COVID in services today
The scale of growth in the search and supply of apps to treat long COVID symptoms
How, despite a 1087.5% rise in apps for COVID-19 in the first seven months of 2020, there is still no app development for the long COVID category
Some of the highest scoring apps to help manage long COVID symptoms
If you are experiencing any issues with downloading the report, or want to know more, please get in touch with us at hello@orcha.co.uk or on +44 (0) 1925 606542
Founded by NHS clinicians, ORCHA is the world's leading digital health evaluation and distribution organisation. We provide services to national health bodies across three continents, including the NHS in 50% of UK regions, delivering national accreditation frameworks, bespoke Digital Health Libraries, and professional recommendation tools, specific to the needs of our clients. ORCHA's unique Review Engine assesses digital health solutions against more than 350 measures across Clinical/Professional Assurance, Data & Privacy, and Usability & Accessibility, plus additional criteria depending on needs.