MIND wants to ensure people are better informed about the quality and functionality of apps so they can make a choice from the entire range more easily
News
MIND appoints ORCHA to address the Dutch 'jungle' of health apps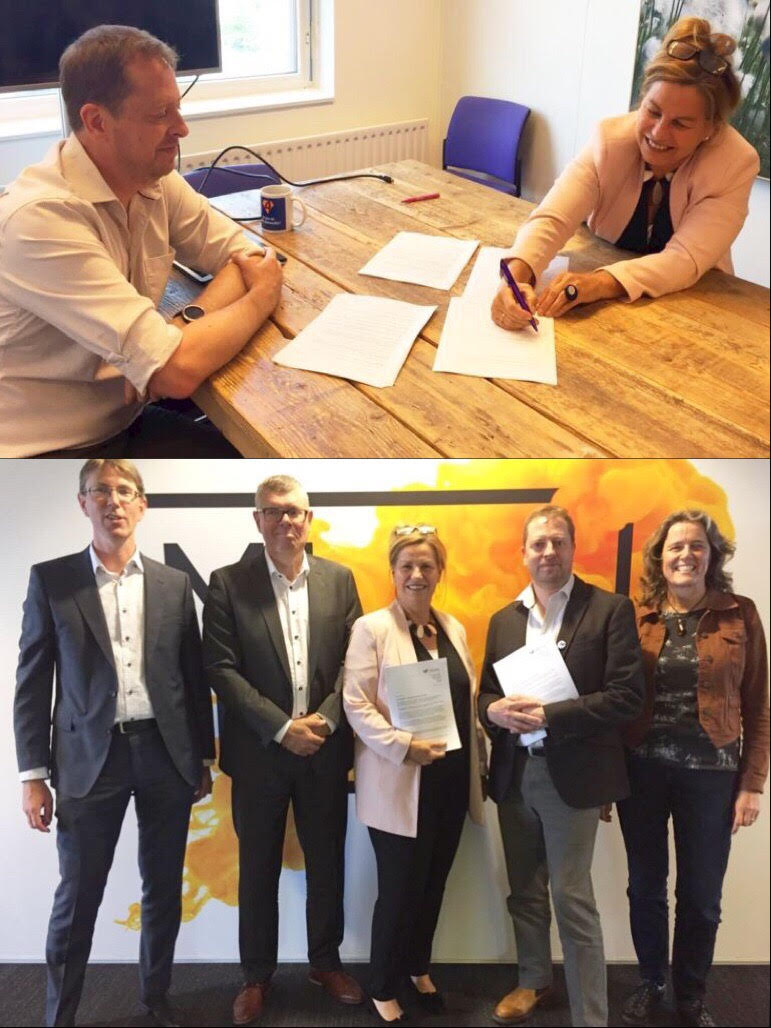 MIND, Dutch Foundation for Mental Health, has signed a cooperation agreement with the Organisation for the Review of Care and Health Apps (ORCHA), the leading specialist in the assessment of health apps. The aim of the agreement is to provide an App signposting platform, providing an overview through the Dutch 'jungle' of apps and other e-health applications that promote mental health.
MIND wants to ensure people are better informed about the quality and functionality of apps so they can make a choice from the entire range more easily.
The App Signposting site is being developed by MIND in co-production with GGZ Netherlands and its members.
More and more apps are coming onto the Dutch market to support mental health. For people, it is often quite a search to find a well-fitting app among all those apps. People find it important that there is good information about apps that may be suitable for them. That information is now limited and fragmented. As someone from the MIND supporters commented: "I am now using an app and I am sticking to it, because I have no idea what I would otherwise have to choose; I don't know what it all means and I don't want to just download something on the gamble."
The realisation of the App Signposting Site is done within the framework of the VIPP-GGZ program and is financed by the Ministry of Health, Welfare and Sport. The intention is that a platform will be delivered at the end of this year with standardised quality assessments of apps for mental health care. ORCHA will deliver the underlying technology. In collaboration with GGZ Netherlands, MIND coordinates the appraisal of the apps and will include both the perspective of clients and their loved ones and the perspective of professionals.
Commenting on the agreement, Liz Ashall-Payne, ORCHA, CEO, said:
"We know that mental health apps can make a real difference, but with no regulations, finding safe and effective ones can be extremely hard for patients and practitioners. We're delighted to be working with MIND in the Netherlands, to put steps in place to safeguard people and help them find the best apps."
Founded by NHS clinicians, ORCHA is the world's leading digital health evaluation and distribution organisation. We provide services to national health bodies across three continents, including the NHS in 50% of UK regions, delivering national accreditation frameworks, bespoke Digital Health Libraries, and professional recommendation tools, specific to the needs of our clients. ORCHA's unique Review Engine assesses digital health solutions against more than 300 measures across Clinical/Professional Assurance, Data & Privacy, and Usability & Accessibility, plus additional criteria depending on needs.
Discover how our services, including Reviews, Digital Health Libraries, and market intelligence reports, can work for your specific needs.
Your Health and Care App Library
Search ORCHA's App Library, featuring thousands of independent app reviews across a broad spectrum of health conditions. Every app is evaluated against more than 300 measures across Clinical/Professional Assurance, Data & Privacy, and Usability & Accessibility, making it easy for you to find the best apps for your needs.