Job vacancy
Job Vacancy
ORCHA Health – Clinical Leads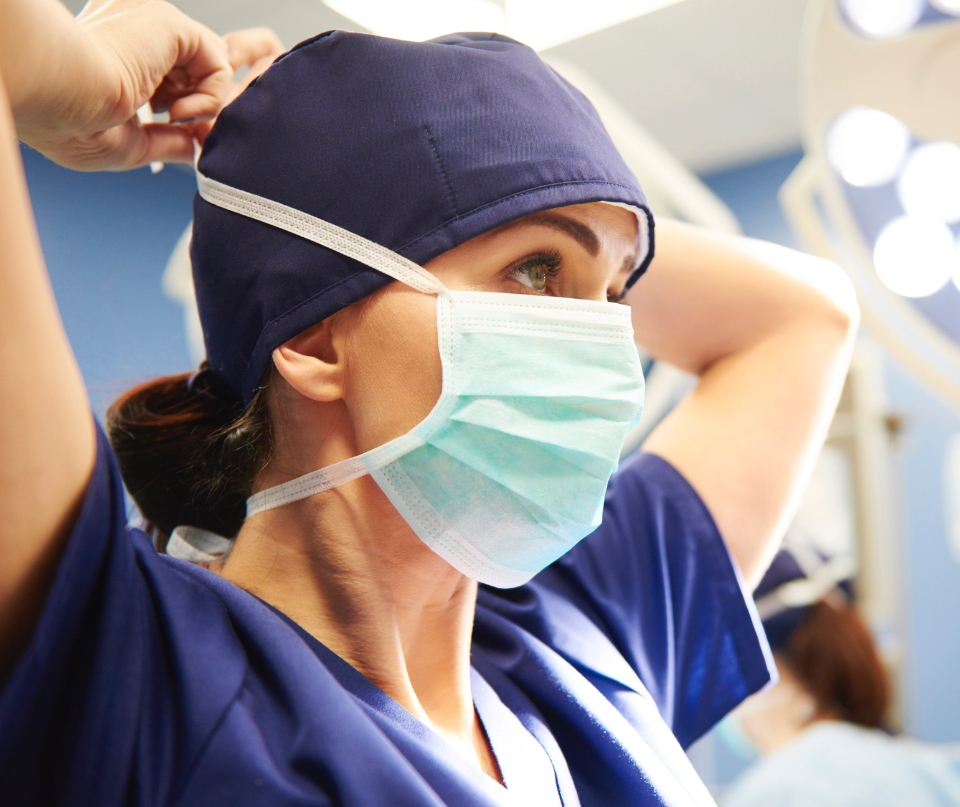 Are you a Clinician looking for a new challenge? Have you
thought about working in the exciting and rapidly growing world of digital
health, helping organisations and the patients they serve to embrace this
new frontier in healthcare delivery?
1) ORCHA
ORCHA is one of the UK's fastest growing Digital Health organisations. We operate the world's largest digital health assessment platform and library and have a suite of exciting products and services that are all geared towards getting more people using and benefiting from great health and care related Apps.
It's fair to say we are crazy about health Apps and Digital Health generally. Digital health is rapidly emerging as the major new frontier in healthcare delivery globally and we are at the forefront of this fast moving and exhilarating environment. Based in the Northwest of the UK we are rapidly growing across the whole of the UK, Europe and beyond.
Check us out at www.orcha.co.uk.
At the heart of everything we do at ORCHA is our Review processes and methodology. We believe these are the most robust solutions to the challenging task of overseeing and assessing the hundreds of thousands of Digital Health solutions that are available in order to sort the wheat from the chaff. One of the particularly challenging elements of this is the development of a Clinical Evaluation model that is effective without being too burdensome, time consuming and costly. 
2) What's the role?
We have been designing an approach to this aspect of our evaluation over the last 12 months, using the core foundations and principles of our overall assessment methodology. We have developed our core systems and platforms to support this approach and we are now looking to recruit a team of clinical leads and advisers in each of the following initial main condition or category areas:
Mental Health

Diabetes

Respiratory  

MSK

Maternity

Dementia
In all of these areas, our leads will need to understand and regularly engage with the broader care pathways around these conditions and to understand the opportunities that Digital Health can offer from primary care all the way through the community, secondary and specialist services.
We are looking for clinicians with relevant expertise and credibility in the relevant area of specialism. This can include clinicians from any sector including GP's with special interests as well as specialists, as long as the individual concerned is confident in 'representing' the specific issues and challenges of that area within the Digital Health context.
Our Clinical Leads will be responsible for the following:
Delivery of Enhanced Clinical Assessments for selected Digital Health solutions – estimated to be c4-6 per month.

Provision of clinical advice and guidance and oversight of the 'Clinical Assessment' as part of an ORCHA Clinical Senate

Development and delivery of Digital Health training and development solutions for the 'target clinical domains/specialisms' – through the creation of e-learning modules, webinar sessions and conference contributions.

Ownership and development of a relevant Digital Health 'expert' community of professional users 

Contribution to relevant Digital Health research. 
The role is estimated to require between 1 and 2 days per month with an initial 'induction' period of 2 days in ORCHA's Head Office in Daresbury, Cheshire. There will also be a tri-annual full day and evening Clinical Senate which will bring the whole clinical/professional team together with the wider ORCHA expert group to review and develop ORCHA's review and accreditation methodologies and related initiatives and projects and to share experiences and insights. 
3) Who we need?
ORCHA is passionate about Digital Health and the opportunities it offers to transform health and care delivery. Our core values are Collaboration, Curiosity, Trust and Fun and these truly reflect the type of organisation we are and how we work. We want to find clinicians and professionals who are:
Passionate about the opportunities for Digital Health

Fascinated by Digital Solutions and their impact on patient care

Are all rounders in their specialist areas with the confidence to manage and oversee a wider team of relevant experts from the wider ORCHA network
Of course, energy, teamwork, great communication skills, enthusiasm and tenacity are all key as well. We are a friendly bunch and very much try to foster a fun and supportive environment. It is however fast paced and we are constantly in a change cycle as we iterate and reiterate what we do to support new clients, new jurisdictions and to take account of the constantly changing and developing environment we are scrutinising, so if change isn't your thing, it's probably not the place for you.
On a more practical front, the role is a remote one but you will be required to attend meetings and events in our main offices in Daresbury, Cheshire as well as other locations around the UK and further afield from time to time.
4) What we offer
Hopefully, you have started to get an idea of this. We offer you a chance to immerse yourself in an exciting and rapidly evolving environment that is at the forefront of tackling some of the most important challenges health care faces.
We offer a role that will grow with you and constantly offer new challenges and new horizons. We offer, fun, fast pace and challenge in equal measure and we demand a high level of energy, enthusiasm and commitment in return.
You will be part of a hugely expert and experienced team who are collectively global leaders in this field and you will in turn have the chance to become recognised authorities in this emerging field.
We are still young, but growing fast and you have the chance still to be one of the 'founding' team and join us for what we know will be a fantastic journey.
Oh and yes, we do of course offer a fee: starting at £450 per day and growing as the business evolves.
5) Get in touch
If this sounds like a perfect role for you, please drop us an email at awesomejobs@orcha.co.uk with a covering letter and your CV telling us why. Don't be shy, don't leave your CV to do the talking, spell it out for us right from the start. If you do, we will be back in touch pronto.
The ORCHA Team
Founded by NHS clinicians, ORCHA is the world's leading digital health evaluation and distribution organisation. We provide services to national health bodies across three continents, including the NHS in 50% of UK regions, delivering national accreditation frameworks, bespoke Digital Health Libraries, and professional recommendation tools, specific to the needs of our clients. ORCHA's unique Review Engine assesses digital health solutions against more than 300 measures across Clinical/Professional Assurance, Data & Privacy, and Usability & Accessibility, plus additional criteria depending on needs.
Discover how our services, including Reviews, Digital Health Libraries, and market intelligence reports, can work for your specific needs.
Your Health and Care App Library
Search ORCHA's App Library, featuring thousands of independent app reviews across a broad spectrum of health conditions. Every app is evaluated against more than 300 measures across Clinical/Professional Assurance, Data & Privacy, and Usability & Accessibility, making it easy for you to find the best apps for your needs.