ORCHA today launches a health app formulary to help healthcare professionals and consumers know which health apps they can trust.
News
ORCHA Launches COVID-19 Health App Formulary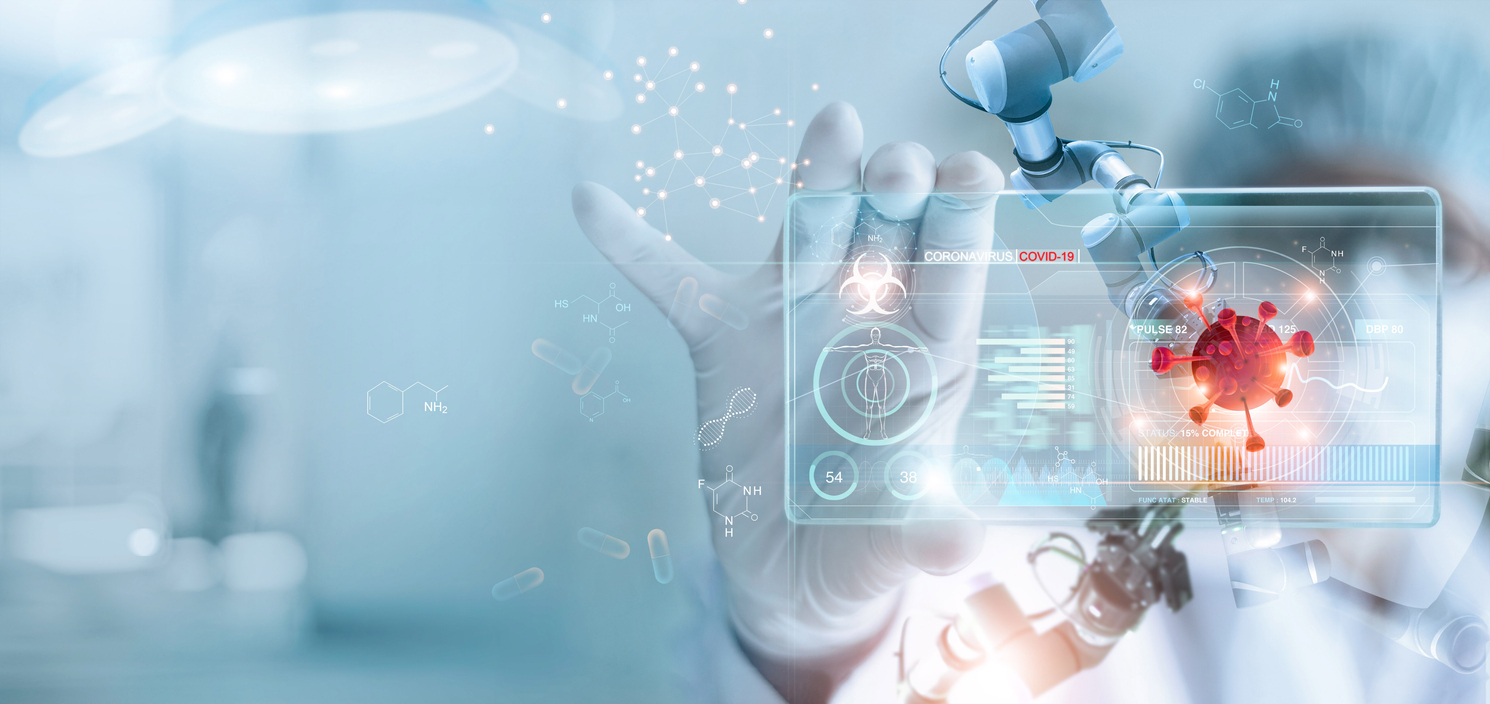 Health apps have grown enormously in popularity, even more so during the COVID-19 Pandemic. As recently reported (1), since early March, more than 500 health apps contain coronavirus-related keywords in their description.
People are taking advice from these apps, often using them to share sensitive information. Yet, in a time of fake reviews, scams and personal data breaches, not all health apps can be trusted.
The Organisation for the Review of Care and Health Apps (ORCHA) today launches a health app formulary to help healthcare professionals and consumers know which health apps they can trust.
As a free to use resource, the site includes reviews of health apps across a range of health conditions relevant to the COVID-19 pandemic, including reviews of COVID-19 apps launched to date.
ORCHA is also offering free professional accounts to all NHS staff for the next three months. The ORCHA Pro Account lets healthcare professionals find and recommend health apps to patients via text or email. This avoids any errors in remembering or downloading the wrong app, and gives the professional a record of who has been recommended an app.
ORCHA measures the health of health apps. It verifies the accuracy, security, and risks associated with their use.  Any app offering special pricing or approaches at this time, if it is particularly useful in supporting the COVID-19 response, or if there are any implementation approaches to support the COVID-19 challenge, is given a specific 'COVID-19' label in the formulary.
The COVID-19 Health App Formulary can be found at: https://covid19.orcha.co.uk/
Health Professionals can sign up to their free ORCHA Pro Account here, too.
Commenting on the move, Brian Donnelly, Chief Executive, CECOPS CIC said: "In the current COVID-19 crisis, finding the most effective health apps that meet trusted standards is so important. People need assurance when selecting apps. CECOPS fully supports the timely initiative by ORCHA to deliver a site where technologies that uphold standards can be found. This is a tremendous piece of work, well done!"
Andy Bleaden, Director Ecosystems and Membership ECHAlliance, adds: "We are really delighted to see the launch of his site is a vital source where the digital health community can find trusted information on health apps. ECHAlliance regard this as an excellent hub for health and social care professionals."
Big Health co-founder and Professor of Sleep Medicine at the University of Oxford, Professor Colin Espie, added: "In these difficult times, digital therapeutics can help to alleviate the overburdened NHS system, and importantly they can do so with immediate effect and at huge scale. This is because therapies such as Sleepio are fully-automated and highly engaging, and deliver cognitive behavioural therapy (CBT) to anyone who needs it – today. Importantly, Sleepio is what we call 'evidence-based'. This means that it has been the subject of an extensive clinical trials programme. In fact, 12 Randomised Controlled trials (RCTs) have shown that Sleepio reduces symptoms of poor sleep by up to 76 percent. We are proud to be included in the curated health apps within the ORCHA COVID-19 App Library. This is a wonderful initiative, and we look forward to helping users easily access safe, assured solutions that actually work and make a difference in their lives."
Alyson Scurfield, Chief Executive, TSA (TEC Services Association), also commented: "Technology can transform the lives of vulnerable people during the COVID-19 pandemic. In these unprecedented times there has never been a more important moment for us, as professionals and the public, to engage with digital solutions, to keep us all safe and well and achieve our health and wellbeing outcomes."
Founded by NHS clinicians, ORCHA is the world's leading digital health evaluation and distribution organisation. We provide services to national health bodies across three continents, including the NHS in 50% of UK regions, delivering national accreditation frameworks, bespoke Digital Health Libraries, and professional recommendation tools, specific to the needs of our clients. ORCHA's unique Review Engine assesses digital health solutions against more than 300 measures across Clinical/Professional Assurance, Data & Privacy, and Usability & Accessibility, plus additional criteria depending on needs.
Discover how our services, including Reviews, Digital Health Libraries, and market intelligence reports, can work for your specific needs.
Your Health and Care App Library
Search ORCHA's App Library, featuring thousands of independent app reviews across a broad spectrum of health conditions. Every app is evaluated against more than 300 measures across Clinical/Professional Assurance, Data & Privacy, and Usability & Accessibility, making it easy for you to find the best apps for your needs.