If you want your medical practice to grow, you have to find effective ways to improve the patient experience.
Opinion
Guest Article: How Enhanced Software Application Can Benefit the Patient Experience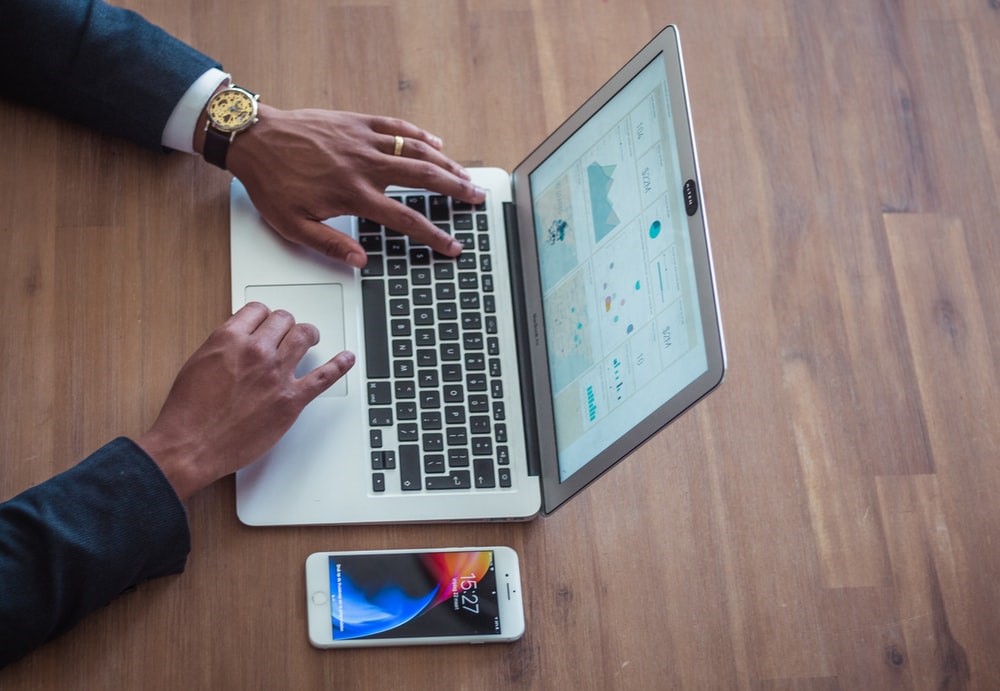 We are delighted to feature this guest article on enhanced software application, written by Cloe Matheson, a freelance writer who hails from New Zealand.
Delivering a positive patient experience should be the first priority of any medical practice.
After all, it's the patient experience that boosts patient retention and keeps your practice going.
There are a few factors that contribute to a good patient experience. Quality medical care, strong patient engagement and an efficient workflow are crucial. To achieve any of these things, it's important for your practice to have high-quality medical software.
We're living in the digital age where medical practices are relying on technology to exchange medical information. The more efficient your software is, the more efficiently your practice will run. Here's how enhanced software application can benefit the patient experience for all:
New Levels of Efficiency
Workflow efficiency is crucial to the success of any medical practice. A medical practice that is efficient and productive leaves a positive impression on patients. It also helps to boost job satisfaction amongst employees, which improves employee retention.
Using enhanced software application will improve workplace efficiency in many ways. We all know that managing a medical practice is not an easy job. Providers are faced with an array of patient responsibilities and administrative tasks on a daily basis.
Providers can use healthcare software to exchange patient information in a more organised and efficient manner. This allows you to update patient details and schedules, and follow up with patients accordingly.
Improve efficiency in the workplace by using medical software with voice-recognition features. This allows you to insert data quickly on your device. You can transcribe your medical report on your device and minimise your paperwork dramatically. With less administrative tasks to deal with, you'll have more time to focus on patient care.
Consider opting for platforms that have specialty-specific templates to suit each provider's preferences. This makes it much easier to select lab orders and medications when you need to. This will make your workplace more organised as a whole, which your patients will appreciate. With better time management thanks to advanced technology, you can see more patients in less time.
However, before investing in new software, it's important to sort out any technical issues. A speedy internet connection is essential to your workflow efficiency. With faster internet, you can further ensure everything runs smoothly.
Better Patient Engagement
When patients visit your practice, they want to feel confident that they are getting the best possible care. Your level of engagement with patients makes all the difference to your reputation.
Multi-site enabled medical software enables you to engage with patients anywhere in the world. This means providers can support patients both during and after discharge. With this support, patients will feel more engaged with their providers throughout the process. This will help to build their trust, and make them more loyal towards your practice. If a patient has a positive experience with your practice, they are more likely to recommend you to other people.
All of these factors will help to boost your reputation and attract more people to your practice. This provides you with the opportunity to improve medical care further.
If you want your medical practice to grow, you have to find effective ways to improve the patient experience. Investing in better software will improve patient engagement, and make your workplace more efficient as a whole.
Cloe Matheson is a freelance writer who hails from New Zealand. She has penned articles for numerous local sites. When she's not writing, Cloe likes to browse through business articles. Read more of her published works on Tumblr.
The opinions expressed by the guest writer are theirs alone and do not necessarily reflect the opinions of ORCHA or its employees. ORCHA is not responsible for the accuracy of any of the information given by guest writers.
Founded by NHS clinicians, ORCHA is the world's leading digital health evaluation and distribution organisation. We provide services to national health bodies across three continents, including the NHS in 50% of UK regions, delivering national accreditation frameworks, bespoke Digital Health Libraries, and professional recommendation tools, specific to the needs of our clients. ORCHA's unique Review Engine assesses digital health solutions against more than 300 measures across Clinical/Professional Assurance, Data & Privacy, and Usability & Accessibility, plus additional criteria depending on needs.
Discover how our services, including Reviews, Digital Health Libraries, and market intelligence reports, can work for your specific needs.
Your Health and Care App Library
Search ORCHA's App Library, featuring thousands of independent app reviews across a broad spectrum of health conditions. Every app is evaluated against more than 300 measures across Clinical/Professional Assurance, Data & Privacy, and Usability & Accessibility, making it easy for you to find the best apps for your needs.