News
New Digital Health Assessment Framework Launches in the US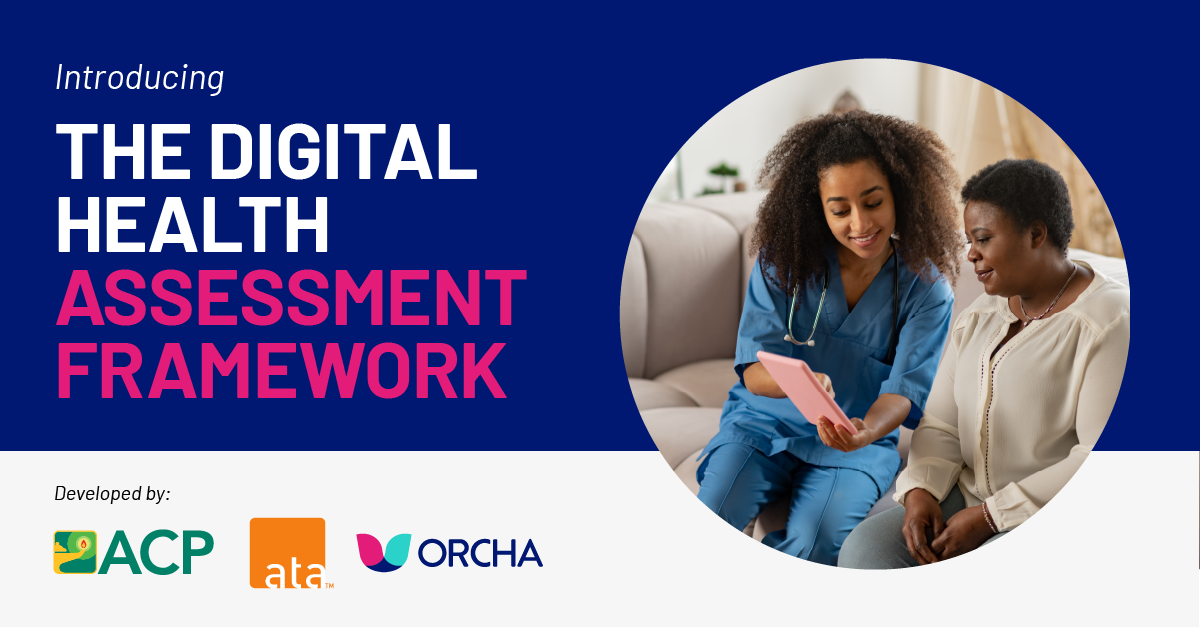 ORCHA collaborates with major US Bodies in the delivery of pilot
Daresbury, MAY 2, 2022 – With more than 86 million Americans already using a health or fitness app, digital health brings new possibilities for the healthcare industry.
Yet, in a field of 365,000 products, where the vast majority fall outside of existing regulations, such as medical device regulations, federal laws, and government guidance, there has been no clear way to determine if a product is safe to use. This is stopping the national adoption of digital health, particularly in the fields of condition management, clinical risk assessment, and decision support.
The Organization for the Review of Care and Health Applications (ORCHA), today announced its involvement with a new U.S. framework for assessing digital health technologies, including mobile apps and web-based tools used by healthcare providers and consumers, led by The American College of Physicians (ACP), the American Telemedicine Association (ATA) and ORCHA.
The Digital Health Assessment Framework is intended to be an open framework, accessible for anyone to use, to support the adoption of high-quality digital health technologies and help healthcare professionals and patients make better-informed decisions about which digital health tools best suit their needs. The Framework includes components to assess privacy and security, clinical assurance and safety, and usability, and was crafted to support U.S.-specific guidelines, regulations, and best practices for digital health technologies.
The American College of Physicians is launching a pilot test of a database of digital health tools reviewed against the new framework by ORCHA.
Commenting on the announcement, Tim Andrews, COO, of ORCHA, said:
"Although it's designed specifically for the needs and requirements of the US market, the Framework doesn't try to reinvent the wheel. It recognizes and points to relevant existing US regulations, and applies several leading international standards and frameworks, ISO 82304-2 in Europe, Digital Technology Assessment Criteria (DTAC) and NICE evidence standards framework in the UK, and DiGA in Germany. We have already assessed a number of products against the framework, and look forward to supporting innovators and health providers to understand where their digital health inventory stands against the benchmark."
For further information, please visit: us.orchahealth.com
About ORCHA
ORCHA is the world's number one software platform for delivering safe digital health. Healthcare providers, professionals, and digital health developers in twelve countries use the ORCHA award-winning software platform to deliver digital health safely.
Its product range is built around a closed-loop system, delivering the core infrastructure needed to introduce digital health safely, and the governance needed to manage risk. Products include assessments, digital health libraries, formularies, prescription tools, and training.
It has completed over 17,000 assessments on 7,000 apps. Its business intelligence technology, matched with an expert team, assesses a product against security, privacy, accessibility, and clinical assurance criteria, in a repeatable process, with unmatched speed and accuracy.